ABA Therapy in Delhi
Applied Behaviour Analysis (ABA) is one of the most generally acknowledged therapies for kids with autism. It is designed to improve the developmental conditions of the child. This therapy is considered as the gold-standard therapy for children with psychological disorders.
ABA involves several phases, which can be customized to your child's specific needs. First, the therapist evaluates the child's behaviour, his school reports, and underlying treatment records, and then creates an action plan.
ABA also relies on parents/ teachers. The therapist will teach you and your child's teachers about the strategies that will strengthen the work they do in the therapy.
The length of time spent on ABA therapy varies from one child's behaviour to another. If you want the better result from the treatment, you should take all the sessions and follow all the therapist's instructions.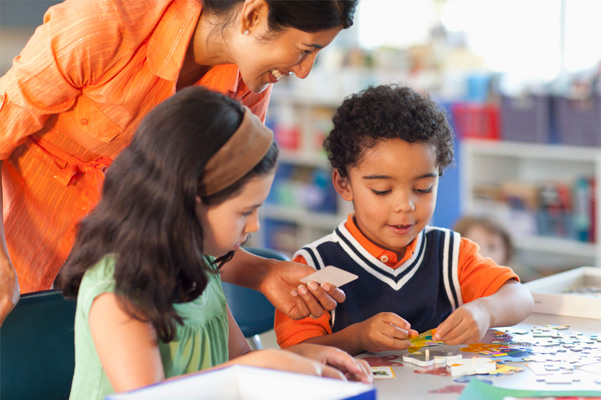 ABA Therapy Clinic in Delhi
Are you looking for
ABA therapy in Delhi
? If yes, at that point you have gone to the right place. Blooming Words is the one-stop solution for all kinds of behaviour issues, like speech disorder, language disorder, and autism. Our convenient
aba therapy clinic in Delhi
is round the clock available to help you regarding behaviour problems. We understand, having a child diagnosed with autism is overwhelming for you. All the while, you are wondering how he will study and survive without communication. We know the better way. At, Blooming Words, we seek to understand the behaviour of each child closely. We analyze, observe, and examine their behaviour and develop the best action plan that will enrich their lifestyles.
As a leading
ABA therapy clinic in Delhi
, along with children, we also collaborate with the parents and teachers to ensure consistency in our treatment. The Blooming Words offers
ABA therapy in Delhi
for the children who are suffering from complex developmental conditions. We have a team of experts who care for children who suffer from neurodevelopmental challenges, like autism. With fun, interesting, and motivating techniques, we help them overcome such challenges so they can live their life to the fullest.
We understand the challenges and concerns you are facing- that's why we are all the time available for you. We provide evidence-based
ABA therapy in Delhi
that will meet your child's specific needs. A collaborative effort between our therapists and parents will definitely bring a big change in the child's lifestyle. The Blooming Words is made with ordinary people who believe in extraordinary things. With an unwavering commitment to excellence, we are on the mission to give the best life to the children with autism. So, if you have recently diagnosed your child with autism, get in touch with us without any delay. With the best developmental and behavioural practices, we will reduce the autism symptoms and make everything normal for him.
ABA Therapy Centre in Delhi
As a parent, it's an insurmountable challenge for you to live with an autistic child. You are tense, frustrated, and hopeless. But, don't worry, Your child is unique, and he requires unique treatment, that's all. The Blooming Words is the top ABA therapy in Delhi clinic that serves each child in a way that most healthcare centres don't.
The Blooming Words offer evidence-based ABA therapy in Delhi that will deliver positive outcomes. ABA therapy is designed and monitored by the specialist. To ensure consistency, professional, and emotional support during the treatment, the therapists work closely with the children.
To strengthen the ABA therapy, we also involve the family and train them on how to deal with the child at home. We believe that when parents are involved in the training, it will be more effective. Over the course of ABA therapy in Delhi, our therapists adapt the approach based on how your child responds to certain intervention.
So, if your child or your best friend's child is suffering from behaviour issues, and tackling him has become a touch for you, then you should definitely contact the best ABA therapy centre in Delhi.
Frequently Asked Questions:
Ans. ABA therapy is a solid treatment for the child with autism. Many studies have shown that it can help with intellectual functioning, attentive skills, language development, social skills, and more.
Ans. There are plenty of ABA therapy centres in Delhi, but the Blooming Words is the only one that is clean, well-stocked with the training material, and licensed backed. Our therapists are polite and child-friendly. We are focused on providing the best quality therapy sessions to the child to get a life that they deserve.
Ans. The Blooming Words serve toddlers who have behavioural issues, speech disorders, language disorders, and other developmental disorders. We have immense years of experience in treating children with autism.